OUR

MARKETS
We rely on an intelligent distribution network: we are where our target group is! Our assortment includes over 800 products, which are distributed in 16 EU countries. The absolute top sellers are the meat products – especially the cevapcici – from Brajlovic Austria and the homemade ajvar from Natura.
On the Austrian market, we cooperate very successfully with all major grocery chains (SPAR, BILLA, BILLA PLUS, Penny Hofer, Lidl etc.). In Germany, it is mainly Rewe, Edeka and NORMA, but we also cooperate with many other chains. In Scandinavia, we maintain partnerships with the major chains such as ICA, Axfood, etc. In Benelux, we have been cooperating very successfully for years with Albert Heijn, Jumbo, Superuni, Colruyt, AS Watson, Delhaize and many more. In addition, we also supply the entire ethno market in all these countries or regions. Our newest members in the UK and Ireland are growing steadily and are particularly well established in the ethno market. Furthermore, we have cooperations with several online stores all over Europe.
Brajlovic GmbH
Brajlovic GmbH is a specialist in meat processing according to traditional recipes from Bosnia and Herzegovina. This long experience has been incorporated into the production process in Austria, resulting in some traditional products that have found their way to gourmets worldwide. Among the variety of products, Bosanski Sudzuk (beef sausage), Suho Meso (smoked beef) and cevapcici definitely stand out due to their fame. The company is based in Vienna. Brajlovic Made in Austria!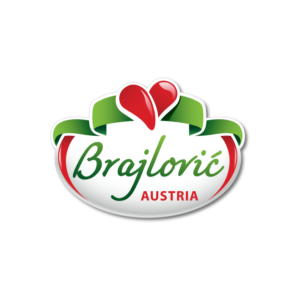 Brajlovic GmbH
Laxenburgerstraße 254
1230 Wien
Austria
+43 1 943 05 62
office@brajlovic.at
www.brajlovic.at
Natura GmbH
Natura GmbH, headquartered in Schorndorf near Stuttgart, has been operating in the German market for over 20 years. During this time, Natura has proven to be a competent and reliable partner of international brands, whose goal is to make the German food trade more attractive, interesting, and diverse. The focus of the business is on the development and distribution of international food products, with an emphasis on Southern and Eastern European premium brands.
The portfolio currently comprises over 600 different products, serving the entire German market. The distribution centers are located in Hanover and Stuttgart.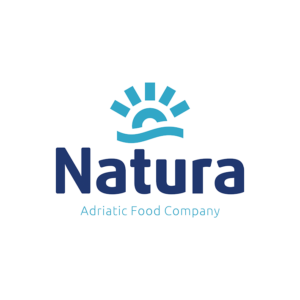 Natura GmbH
Wiesenstraße 33
73614 Schorndorf
Germany
+49 718 148 235 29
office@natura-food.de
www.natura-food.de
Edex Food Groothandel BV
This company is responsible for the whole Benelux region. Since 1999, Edex Food has been offering its customers fair-trade, high-quality and particularly popular products, as well as A-brands from Southeastern Europe. The head office of the company is situated in Rotterdam.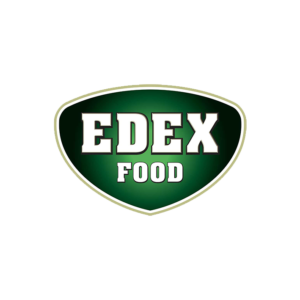 Edex Food Groothandel BV
Riethil 3
4825 AP Breda
Netherlands
+31 (0) 168 371 551
info@edexfood.com
www.edexfood.com
Adriatic UK Ltd.
Adriatic UK supplies the UK market, which has great interest in products from Southern Europe. Similar to Adriatic Taste, Adriatic UK is also growing at a rapid pace. Products from Southern Europe enjoy great popularity in the UK. The company is located in London.

Adriatic UK Ltd.
352 Fulham Road, Chelsea
SW10 9UH, London
United Kingdom
Adriatic Taste Plus Ltd.
Adriatic Taste is our youngest and at the same time fastest growing member. This company serves the entire Irish market with products from the Western Balkans. However, the focus is on products from Croatia. The head office is located in Dublin.

Adriatic Taste Plus Ltd.
Unit 2A Dunboyne Business Park, Co.Meath
Dublin
Ireland
+353 (085) 137 37 17
info@adriaticgroup.ie
www.adriaticgroup.ie
Adriatic Food d.o.o.
With Adriatic Food, we serve the Southern European market ourselves. In this region, the focus is on our own brands, which are produced in our factories. The company is located in Zagreb.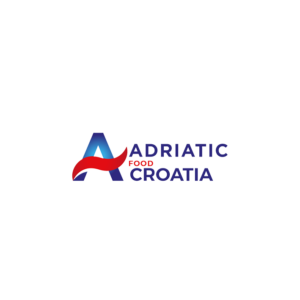 Adriatic Food d.o.o.
Radnička cesta 80
Zagrebtower
10 000 Zagreb
Croatia
dejan.istvanovic@adriaticgroup.com
Voćar promet d.o.o. Kalesija
This company owns one of our factories in Bosnia and Herzegovina. The business activity of Voćar promet is the primary and secondary sector – extraction of raw natural products and fruit and vegetable processing. The company is located in the town of Kalesija.

Voćar promet d.o.o. Kalesija
G. Kalesija bb
75 260 Kalesija
Bosnia and Herzegovina
Natura Food d.o.o. Balatun
Natura Food d.o.o. owns our second factory in Bosnia and Herzegovina. Unlike Voćar promet, this company operates exclusively in the secondary sector. The company headquarters is located in the city of Bijeljina.
Natura Food d.o.o.
Glavna 9
76300 Bijeljina
Bosnia and Herzegovina
Brams d.o.o. Sarajevo
The company Brams d.o.o. from Sarajevo specializes in exporting products from Bosnia and Herzegovina for the EU market.
BRAMS d.o.o. Sarajevo
Džemala Bijedića 185
71 000 Sarajevo
Bosnia and Herzegovina