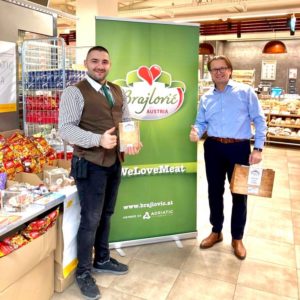 In the presence of the SPAR Austria store manager in Reinprechtsdorfer Straße, Aleksandar Stjepanović, Semir Ćatić, Brajlovic Sales Manager, handed over our donation to support this nice action this year.
The net proceeds of this campaign will go to the St. Anna Children's Hospital for the benefit of children's cancer research.
"Especially in these difficult times, it is a great concern for us to make our contribution. It is also a time of reflection in which we should remember once again that health is the most important thing", Ćatić said.
"We are pleased with the donation by the Brajlovic company and are grateful for their commitment," Aleksandar Stjepanović thanked.